NEIL ROBACK, ChFEBC, LUTCF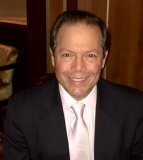 Neil Roback, founder of NHR Financial group created this Web site to help you gain a better understanding of your financial situation. This includes the financial concepts behind investing, retirement, estate planning, insurance and wealth preservation. Here at NHR Financial Group our goal is simple; to ensure that you are on the "right track" toward your goals, whatever they may be. 
A discussion of the dynamics of the current job market — one that is quite possibly the most worker-friendly in many years.

Do streaming services make you contemplate cutting the cord? Read about some features, benefits, and limitations to consider before doing so.

IRA owners who are 70½ or older can give to charity without itemizing and still get a tax break. Find out how.

Did you know varying performance can change the balance of sectors in a portfolio? Learn how sector funds can be used to shift sector weighting.
Use this calculator to estimate the federal estate taxes that could be due on your estate after you die.

Use this calculator to determine whether you qualify for the different types of IRAs.

Compare the potential future value of tax-deferred investments to that of taxable investments.

How much life insurance would you need to produce a sufficient income stream for your family?